About
About our Fishing and Hunting Maps for Best Public Land Areas and Private Ranches and Hunting Clubs
On these pages you will gain hunting access to California and Oregon hunting guides, hunting clubs, private hunting ranches, hunting and fishing maps of public lands and refuges for  hunting Duck, pheasant and Turkey.
California Pig Hunting maps on public land and private property hunting access information, and we have access to  200 ranches for you to hunt boar and hogs. We have contact information for you to use.
Over 150 Hunting Maps for California and Oregon Deer hunting, as well as hogs, quail, turkey, and many commercial planted pheasant clubs and wild pheasant hunting information is provided. "How to" information for finding, tracking, calling, cleaning deer, boar, and turkey.

We have over 150 free custom fishing maps . We just don't just show you a map like others do, we also mark locations of best fishing spots with info how to fish these areas.
Our Fishing reports also tell you where the action is.

We list access info and maps for Military Bases, especially Fort Hunter-Liggett, for pig or boar hunting as well as pheasant, deer, Quail and Turkey hunting.
SUBSCRIBE TO WEEKLY HOT SPOT NEWS LETTER
Send us your email address for FREE access to CUSTOM color Public Land hunting  and  fishing maps in your area. Also weekly reports and how to fish and hunt an area. Click here to for subscribe contact form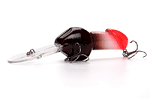 Please click on a County for Fishing and Hunting Clubs, Ranches or the Best Public Land Areas
Please click on a County for Fishing and Hunting Clubs, Ranches or the Best Public Land Areas
Contact Me
for Newsletter
Get on our mailing list for Newsletter and to receive New Fishing and Hunting Maps and Hot Spot News in your area If you want FREE info on Hunting access and Fishing on over 200 Private Ranches and Hunting clubs, fill this out ! (We NEVER release your info to anyone not specific to this inquiry!)