Hunting California's Public Lands: Deer Hunting Zone Maps, plus Hunting Clubs, Ranches and Information
Best Public Land Hunting area Maps for California Deer Hunt Areas

60 + Private property Deer hunting on Hunt clubs, Ranches

Archery only Properties for California Deer Archery season

Where to find BLM Deer Hunting zone season starting date information

Where to find best BLM Lands for Deer, tips and how to track and understand deer behavior

How to join our Association to get hunting access to ALL  80 Clubs and Ranches in the network for one affordable fee**
Map Markers  have unguided deer hunts on Hunting Clubs or Hunting Ranches, the best BLM Public Lands hunting areas, and Military bases with Free deer Hunting Maps too. Some markers are Day Hunt or Club type Ranches, with locations, acreage, hunting access information, and DFW deer season start data.

 Private Lands for Deer in California accessed and Mapped
We present our up to date free collection of best hunting places you can also hunt for deer, both public and private property. Your best areas are on private ranches and we have found over  100 in California, Oregon, and Washington.
***We have hunting access arrangement through our Land Brokerage business (www.ranchhuntandfish.com) of 100 plus  private hunting ranches and hunting clubs in California, Oregon and Washington for you to hunt, fish, and camp. Go there or fill out form at bottom before deer season opens!
BLM Public Lands Access for Deer Hunt Areas, Zones and Maps
Our California hunting Deer Zone Chart (Rifle ONLY) for you to decide where to hunt deer.
We list only the California Deer Unrestricted Zones. The premium  Deer Hunting zones ( Zones C, D12, and D17 ) are generally not available due to limited Tag quotas, and we do not include them on the map. See bottom of this page for list of Premium Zone areas.
Our Deer Maps show best Zone A  Hunt Areas, Best Sierra or Mountain Deer Areas,  California's Zone C-4 and D-5 deer migration  routes and best hunting spots. We also have an Map on best bow hunting for California Deer.
Note: Archery ONLY Hunting Access in California for Deer and Pig
(We have over 10 bow hunting ranches in California that are Archery only hunting  for big game. If you like bow hunting for deer or pig, we can get you involved. Only bow hunting is allowed on these hunting lands)
NEW INFO !! ZONE A BEST AREAS DEER HUNTING MAPS
ARCHERY DEER  CALIFORNIA MAP            BEST CALIFORNIA DEER ZONE  MAP
HIGH SIERRA WILDERNESS  HUNTING MAP  
FORT HUNTER LIGGETT  HUNTING MAP           BIG GAME HUNTING ZONES EXPLAINED MAP
ZONE A  HUNTING CALIFORNIA  MAP               ZONE C4 CALIFORNIA DEER HUNTING MAP
1) "Premium" zone/hunt tags are only issued through the Big Game Drawing using a First-Deer Tag Drawing Application, except that junior hunters may use their Second-Deer Tag Drawing Application to apply for Apprentice (J) Hunts. Hunters will lose all accumulated deer preference points if drawn for their first choice in the Big Game Drawing.;
2)Restricted" zone/hunt tags are available upon application with a First-Deer Tag, or after August 1 when using a Second-Deer Tag.
3) Restricted zone/hunt tags are available at any time using either a First- or Second-Deer Tag.
Best Public Lands for California Deer Hunting Areas Listed
A Zone Blacktail Deer:
Cache Creek Wilderness Area. 70,000 acres of BLM managed public hunting land area and 4,700 acres of State and County public deer  lands. Click on the Marker near in Lake County to get link and detailed  info.
Jackson State Forest offers 48,000 acres located on Highway 20 between Willits and Fort Bragg.
Click on Marker in Mendocino County for detailed info.
Indian Valley Reservoir is located in eastern Lake County.  Click on Marker in Lake County for detailed info.
Knoxville State Wildlife Area is located on the Lake and Napa County line.Click on Marker in Lake County for detailed info.
Cow Mtn. Recreation Area offers good public land  hunting in northeastern Napa and Lake Counties on BLM land. Click on the marker in Lake County to  get detailed information.
Zone A Mendocino National Forest  holds large numbers of deer. Click on the marker in Mendocino  County to  get detailed information.
Camp Roberts – Call (805-238-8167).
Fort Hunter Liggett – Call (831-386-2214).
B Zone Blacktail Deer:
There are six B zones:
B1 ZONE:
Areas East of Covelo: (East of the Eel River Work Station to Hull Mountain) Click on the marker near Covelo in Mendocino County to get detailed info.
B2 ZONE:
Salmon Trinity-Alps Primitive Area- Click on the marker in the Trinity County area to get detailed info.
B3 ZONE:
Snow Mountain Wilderness Area- Click on the Marker in the Eastern part of Lake County to get detailed information.
B4 ZONE:
King Range Natural Conservation area.
B5 ZONE:
Located in the south end of the Yolla-Bolly-Middle Eel Wilderness Area. An excellent choice for early season hunting. Click on the Marker above Covelo in Mendocino County for detailed information.
B6 ZONE:
Marble Mountains area:Lover's Camp, Big Elk Lake, Marble Valley.Click on the Marker in the Northern Trinity County zone for detailed information.,
C2 & C3 ZONES
Lake Shasta area is very thick terrain, but holds large numbers of deer due to its tremendous cover and acorn crop. Hunt the ridges around the lake. Oak Run, Whitmore, Shingletown, & Mineral to Payes Creek offer good buck hunting areas also on public land.
D5 ZONE
Calaveras County is located east of Lodi and Stockton. Highway 49 is the main access route.
Top Late Season California Deer Hunts:
1) Goodale Buck Hunt
2) Doyle Muzzleloader Buck Hunt
3) Bass Hill Archery Buck Hunt:
4) Kern River Deer Herd Buck Hunt
5) Anderson Flat Archery and General Buck Hunt
6) Covelo Archery Buck Hunt
The Public Lands are BLM and Military hunting properties known to hold Deer, and we'll give you contact info so you can gain access.
Premium Deer Tags are:
C, D12 and D17; X1, X2, X3A, X3B, X4, X5A, X5B, X6A, X6B, X7A, X7B, X8, X9A, X9B, X9C, X10 and X12; G1, G3, G6, G8, G9, G12, G13, G19, G21, G37, G38 and G39; M3, M4, M5, M6, M7, M8, M9, M11, MA1 and MA3; A3, A4, A5, A6, A7, A8, A9, A11, A12, A13, A14, A15, A16, A20, A21, A24, A25, A26, A27, A30 and A33; and J1, J3, J4, J7, J8, J9, J10, J11, J12, J13, J14, J15, J16, J17, J18, J19, J20 and J21.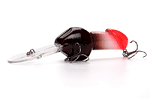 Please click on a County for Fishing and Hunting Clubs, Ranches or the Best Public Land Areas
Please click on a County for Fishing and Hunting Clubs, Ranches or the Best Public Land Areas
Contact Me
for Newsletter
Get on our mailing list for Newsletter and to receive New Fishing and Hunting Maps and Hot Spot News in your area If you want FREE info on Hunting access and Fishing on over 200 Private Ranches and Hunting clubs, fill this out ! (We NEVER release your info to anyone not specific to this inquiry!)