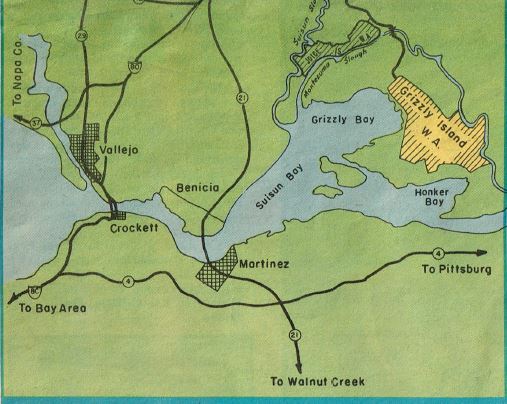 2019 Grizzly Refuge Duck Hunting, Refuge Reports, Duck Hunting clubs, how to hunt refuge
California Duck Hunting, Pheasant Hunting Grizzly Island Refuge
– Grizzly Refuge Reports find where to hunt and the Best Areas
– Color Grizzly Refuge Maps
– Local Duck Hunting Clubs and Blind lease, sales, and rentals
-Access to 80 Hunting Ranches and Clubs for one monthly fee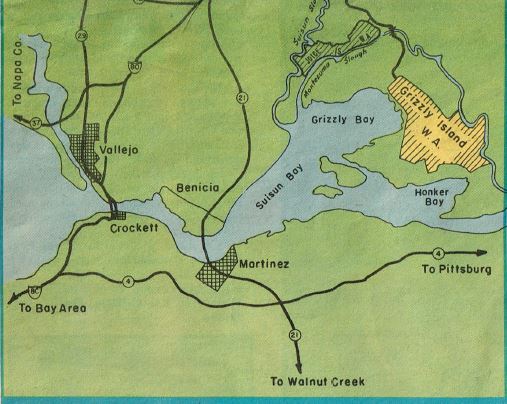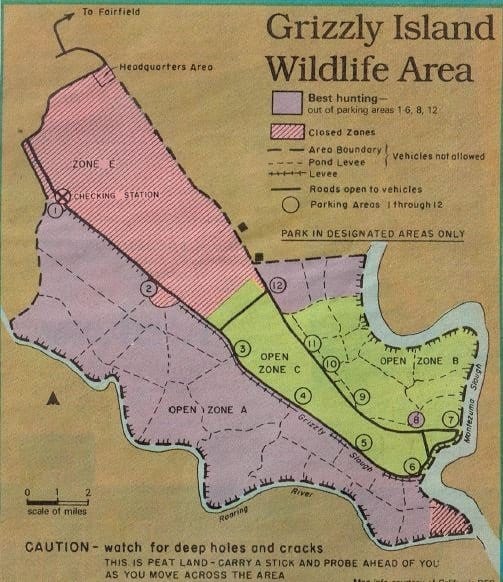 Refuge managers expect good hunting for ducks in the coming weeks as well, both on the Grizzly unit of the WA and on the adjoining Crescent unit. At Grizzly Island Refuge, bulrushes provide cover, and spaces have been cut out for hunters to surreptitiously settle down in on shoot days. Right in the middle of the big open ponds is where hunters find the most success using decoys. Refer to our Refuge Map. Locals bring portable blinds that they fortify with Johnson grass, which will blend into almost any landscape, and is the favored choice over camouflage cloth. "Tule seats" made from 2x4s formed in the shape of a capital "I" will protect you from the soft, peat ground at Grizzly. Chest waders are a must.
On the Crescent Unit, sunken two-man pit blinds are provided, but duck hunters will still need to bring along a dozen or more decoys for best duck success. Twelve blinds can serve 24 hunters in the unit. Magnum pintail and mallard decoys are the preferred duck attractors here, and California duck hunting veterans often bring in several dozen decoys on a barge. Barges or rafts are pulled over the shallow ponds with ropes—an ambitious endeavor, but definitely worth the trouble, locals assert. Once they find a good hunting spot, the barges are tipped and sunk to hide them from the ducks' wary eyes.
Refuge Duck Hunting shoot days are Saturdays, Sundays and Wednesdays and the check station opens two hours before legal shoot time. Hunting dogs are highly recommended for flushing the birds out of the thick tules and also retrieving the downed birds in dense cover. lt's also open season for rabbits on the public hunting grounds here, and sportsmen should find plenty of cottontails to shoot at.
California hunting clubs, hunting ranches, public and even private fishing
Access ALL to 80 California Hunting Ranches and Clubs for one monthly fee
Boar hunting private lands in California has several advantages over the public areas. Chief among these are much less hunting pressure, better forage and water supplies and easier vehicle access. It's a fact of life, and if you've never got your boar, hunting on private ranches is almost a sure thing.
We use a hunting map site that has over 200 private ranches, with or without guides www.ranchhuntfish.com
It's free, and get you access to our free map site too. Here is a copy of the home page: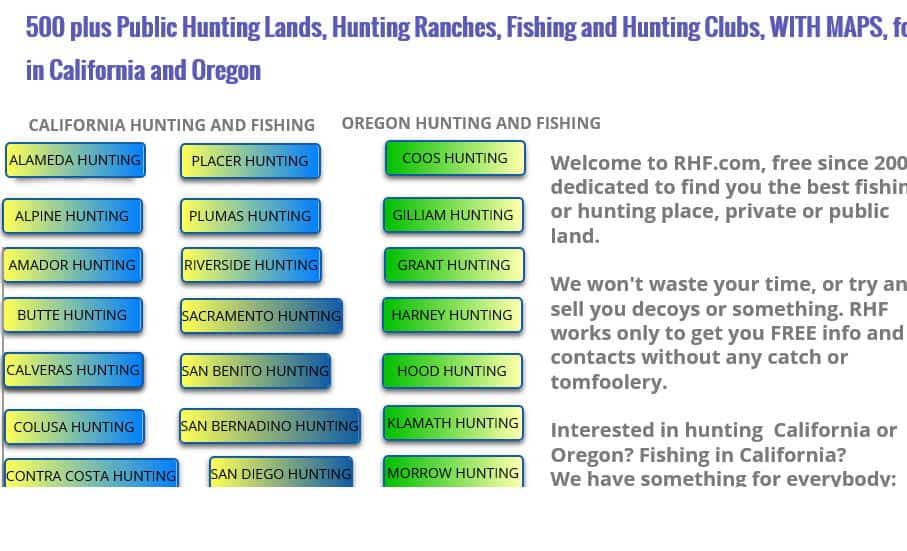 We have many more hunting and fishing maps, here is a screen shot, but if you want more info, click on this link: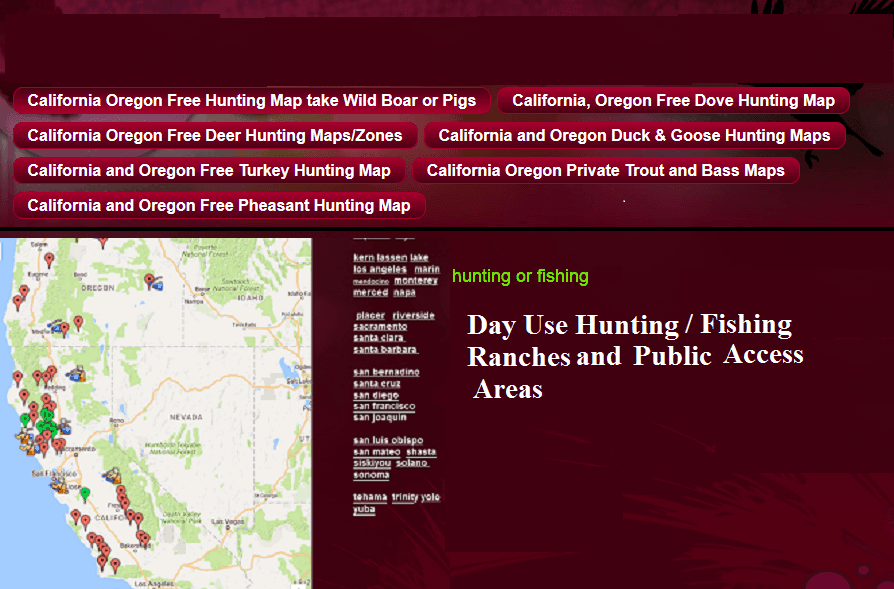 Please click on a County for Fishing and Hunting Clubs, Ranches or the Best Public Land Areas
Please click on a County for Fishing and Hunting Clubs, Ranches or the Best Public Land Areas
Contact Me
for Newsletter
Get on our mailing list for Newsletter and to receive New Fishing and Hunting Maps and Hot Spot News in your areaIf you want FREE info on Hunting access and Fishing on over 200 Private Ranches and Hunting clubs, fill this out ! (We NEVER release your info to anyone not specific to this inquiry!)