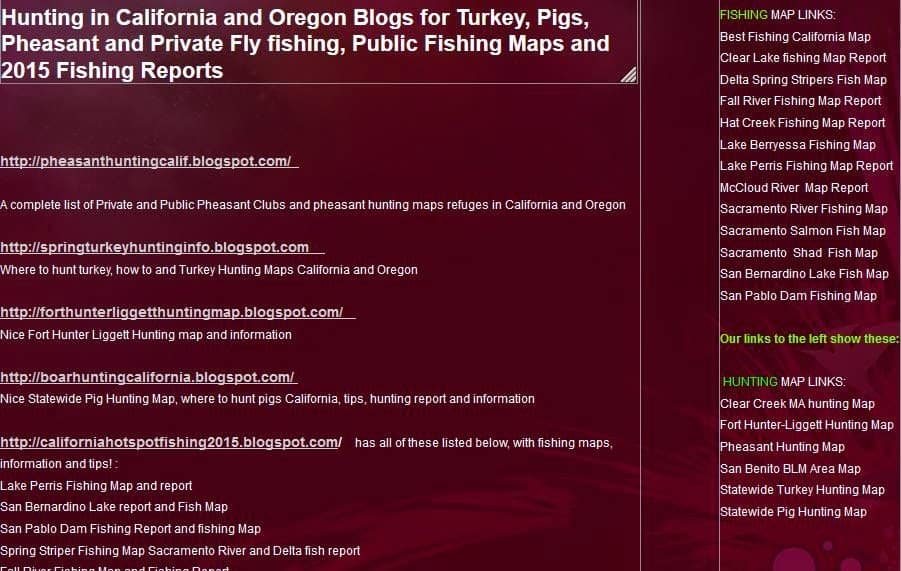 2019 New Melones Fishing Report and Fishing Map shows where to fish
 New Melones Fishing Report and Fishing Map, Best Areas and How to Fish this Lake, plus Calveras Hunting Clubs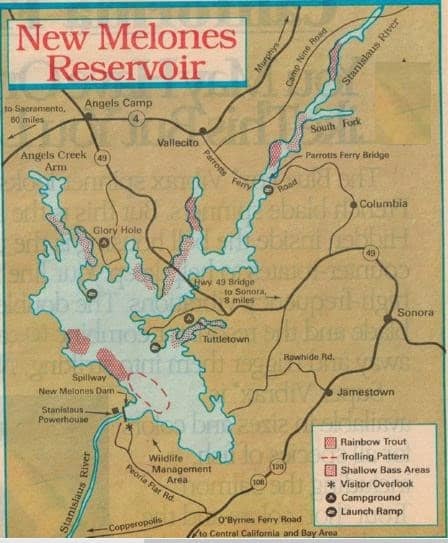 If you like our fishing map and  how to fish this lake, many more hunting and fishing maps
  Black bass
at New Melones
Lake grow to large proportions,
so the great sport of bassing at New Melones Lake, has
decent
water conditions, good inflows
the lake, good amount of nutrients.
Our fishing report concludes that to cast
chartreuse or white spinnerbait with a
salt and pepper grub as a trailer. Also using the salt and pepper
worms with a chartreuse tail
and Bagley's Bombers, Rapala Fat Raps and Rebel Wee-Rs
are excellent lures at New Melones
Lake. Threadfin shad are the natural food
source,
so any offering that mimics these silvery bait fish does well.
The bass lay their eggs and move off
the beds in May, and early summer and
as temperatures rise and send the bass further into the
stumps and provide
excellent cover and habitat for bass, but
they're often hard to fish. See the fishing map for more information.
Our fish report finds that anglers who cast
toward the shore
and jump-step salt and
pepper grubs into
water around points
in 5 to 20 feet of
water .
Around tree snags and stumps, use
8- to 12-pound test and reel up fast
on hooked fish.
As our fishing map shows, Angels Creek Arm
offers some excellent black bass fishing, lots of bass nest as well as feed
on grubs in these areas.
Also Glory Hole is aptly named and is similarly effective.
Location: New Melones Reservoir is located on the
Calaveras-Tuolumne county borderline in the
Sierra Foothills. lt's about 4 miles south of Angels
Camp and 8 miles west of Sonora.
Size: When full, the reservoir has 12,000 surface
acres of water with a dam that is second-largest
earth-filled one in the state.
Species: Good
largemouth bass,
good rainbow trout, fair
brown trout, fair crappie, fair bluegill, good channel catfish Launching: Boaters can use two ramps, one at
Glory Hole and the other at Tuttletown.
Private Fishing and Hunting Clubs in California and Oregon, with maps and contact info of Oregon and California Hunting Ranches
If you like our fishing map and how to fish this lake, we have many more hunting and fishing maps
here is a screen shot, so check out this link: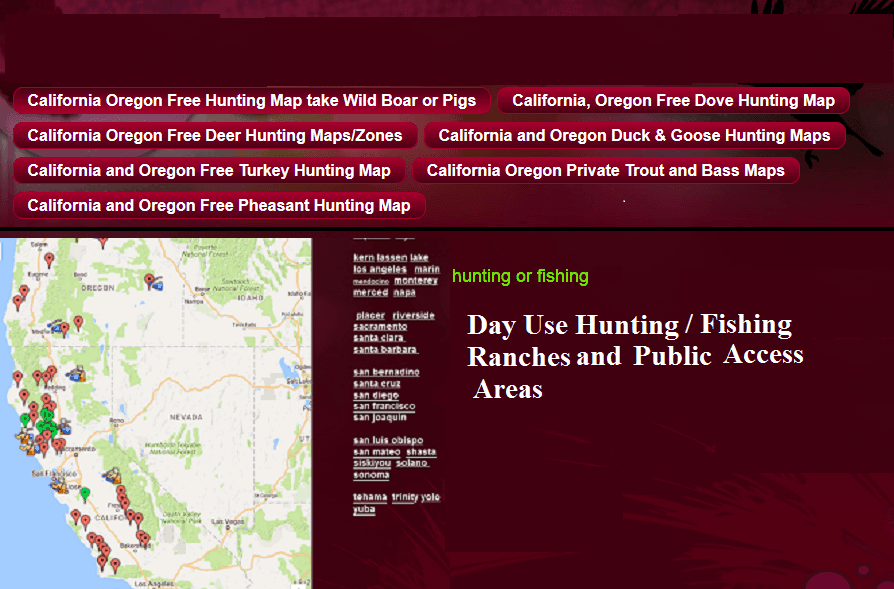 For more specific county by county contact info for over 200 hunting clubs and a network of private hunting ranches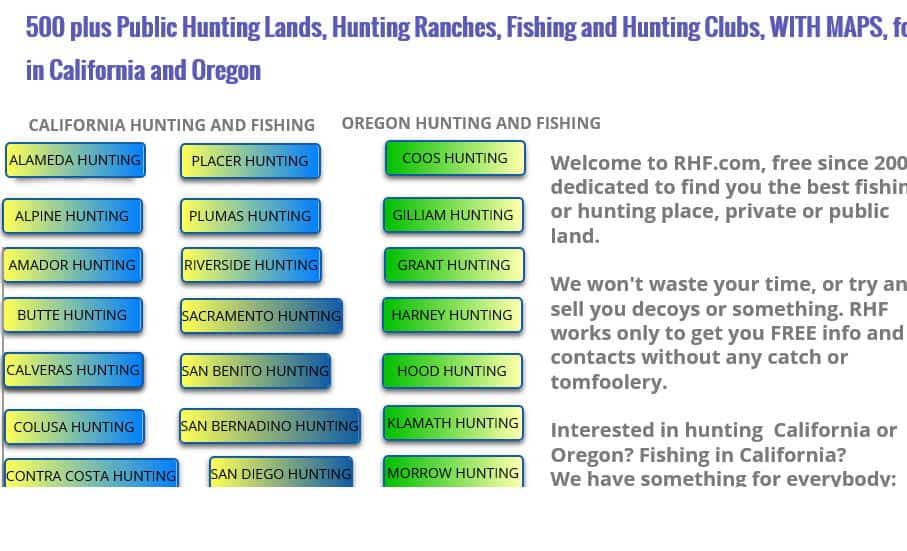 Please click on a County for Fishing and Hunting Clubs, Ranches or the Best Public Land Areas
Please click on a County for Fishing and Hunting Clubs, Ranches or the Best Public Land Areas
Contact Me
for Newsletter
Get on our mailing list for Newsletter and to receive New Fishing and Hunting Maps and Hot Spot News in your areaIf you want FREE info on Hunting access and Fishing on over 200 Private Ranches and Hunting clubs, fill this out ! (We NEVER release your info to anyone not specific to this inquiry!)