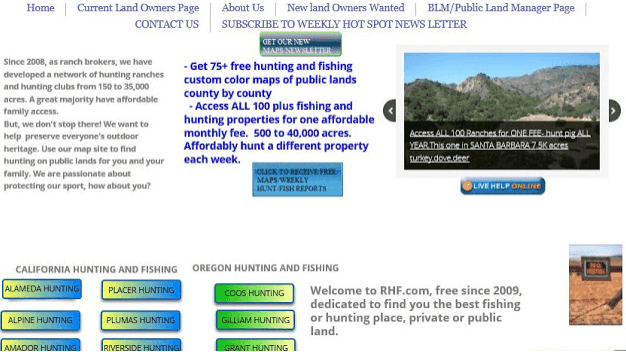 2019 What is the Best Turkey Shot Guns and Shooting a Turkey Information
Here you get access to our giant free hunting and fishing Map site, with how to fish and where to fish or hunt these Public lands. Get access to Hunting Clubs and Private ranches for fishing and hunting. Always free with no strings attached to help preserve our Outdoor Heritage. Click on a County for California or Oregon Hunting or fishing on Public Lands, Hunting Clubs and Private Hunting Ranches
2019 What is the Best Turkey Shot Guns and Hunting Ranches and Clubs for Turkey Hunting in California and Oregon
Legal Note: Just for your information, Pellet guns are now legal to take turkey in California
We like light guns. Anything over 7 pounds gets the nay-nay. Or is that some kind of dance?  We make that the number one criteria for a Turkey gun. Trudging around the hills with a 9 pound pump blunderbuss gets old after a couple of hours.
 Some like dedicated Turkey guns, but we think that's a waste of money. Buy a decent gun with camo and you can use it for waterfowl, pheasants, etc. Buy a secondary BB back sight to line up with your front BB sight, or they also make luminescent line up sights for shot guns that help you wing shoot better in low light..these will also work well as sights for ground plugging a Tom.
We want you to put 5 or 6 pellets in a target the size of your clenched fist. That will dispatch a turkey with a shot to the head. You should be able to do this at 40 yards, and so we recommend you move your target in increments of 10 yards out to 60 yards to see what you maximum range would be.
Anything beyond 60 yards will not have sufficient killing power.
If after several trys the pellets are veering off from the target area, you have found your guns maximum range. And, no, don't use someone's fist to do this. A paper target will do.
We like light guns, so recoil pad or built in system is a must.
Some Turkey guns have sights. We believe that is an option, and is not mandatory. You can get the pellets in there with or without sights. If you want a deer gun using slugs as well as a Turkey gun, get one with sights.
We are biased against pump actions because they are heavier and not good duck guns…we think versatility is best when forking out your money…However they are much less expensive than the semi-autos so we think we should offer one example
Remington Model 870 Express Turkey
Synthetic areas of this gun is Camouflaged Mossy Oak Break-up and the metal is Express matte-finish blued. Looks cool. But at 7.25 pounds, we think it needs a diet. Extra Full Choke in a 21 inch barrel. $492 (but priced much less at various outlets)
The Sublime, the Good, and the (not so) Ridiculous
Benelli Super Black Eagle III
We ignore the Benelli SBE Turkey edition at $3000, it is too pricey. Meanwhile, why not start with the a new version of a old standby? The new revamped  2017 6.9 Pound 3½ inch, 12 gauge inertia semi-auto is lighter than any previous Eagle models.
Number two on our list of reasons, is versatility. This gun is a great duck gun to boot, as all the finger functions such as the bolt handle, safety, and bolt release button have been built up or expanded so cold fingers can find them better.
A recoil padded raised cheek area on the stock might lessen a shock to your shoulder and maybe to your pocket book at $1,899
Benelli Ultra Light Inertia 12 gauge – at 6.0 pounds, the lightest ever. A pound less than just about all others, and you will feel the difference. Lacks versatility (no camo finish) of the Eagle, but still good all around gun. Recoil is a little stronger due to light weight. If I bought this gun, I would figure out a way to camo everything with spray on rubber made by Plasti-Dip. My face is so white, too, so maybe… . $1699
We like tested, time proven guns that have new features. Like the Benelli,  this year the 6 pound 12 ounce Winnie X4 gets a upgrade, less weight and more narrow pistol grip and guess what? All the same finger functions like those listed for the Benelli Eagle have been modified for better handling,  plus the trigger guard. Points scored for the way you can adjust the stock using spacers.  You  can get it 26 or 28 inch barrel length.
Now we have gone from the sublime to the ridiculous, but in a good way, as a $899 price for 3″ black synthetic model is better on your budget.
We ignore the SX3 Winchester Turkey gun because it weighs 7 pounds, 8 ounces.
Hey!  Here are links to our home pages to Free Hunting and fishing Maps site and to our County by County Public Lands, Hunting Clubs, and Private Ranch fishing and hunting info.:
County by County look at California and Oregon Hunting and Fishing Public Lands and Private Ranches and Clubs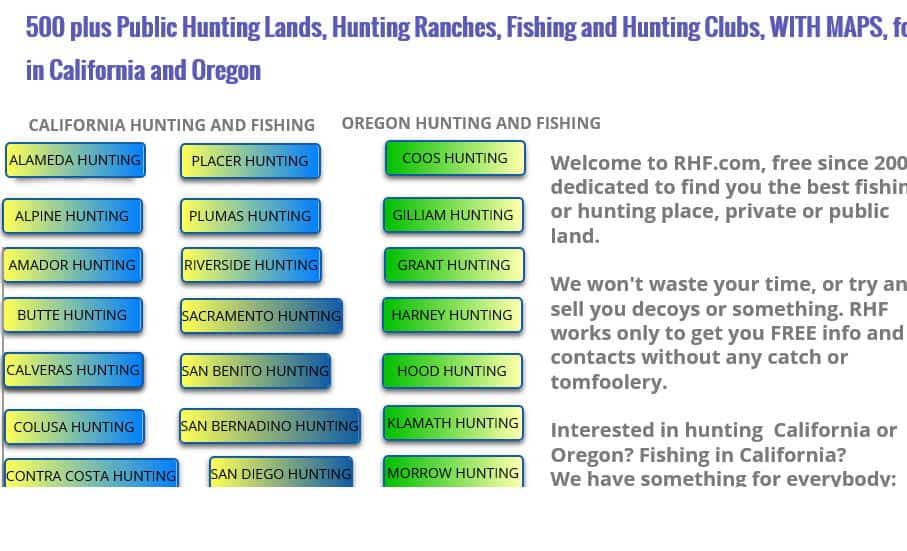 Please click on a County for Fishing and Hunting Clubs, Ranches or the Best Public Land Areas
Please click on a County for Fishing and Hunting Clubs, Ranches or the Best Public Land Areas
Contact Me
for Newsletter
Get on our mailing list for Newsletter and to receive New Fishing and Hunting Maps and Hot Spot News in your areaIf you want FREE info on Hunting access and Fishing on over 200 Private Ranches and Hunting clubs, fill this out ! (We NEVER release your info to anyone not specific to this inquiry!)