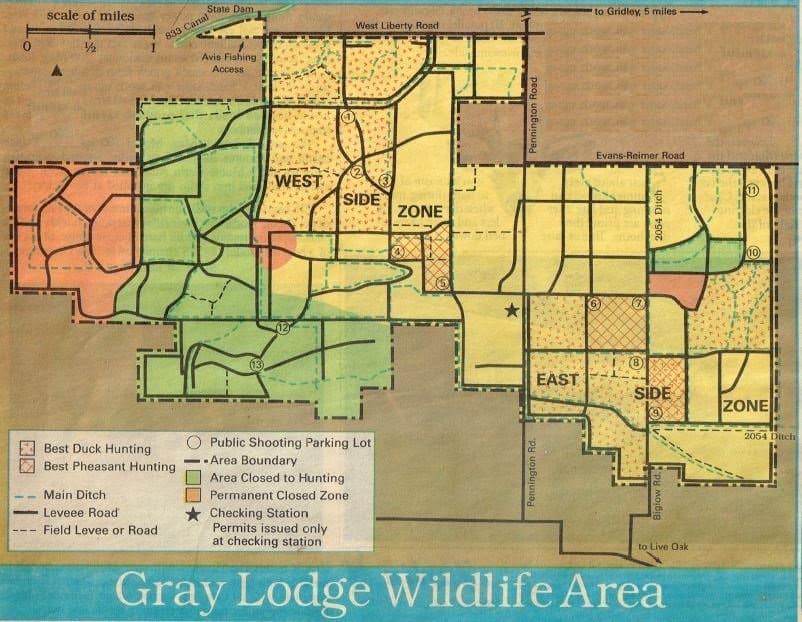 California Duck Hunting 2019 Gray Lodge Refuge, Reports and Maps Clubs, Blind lease, Hunting Ranches
California Duck Hunting Gray Lodge Refuge
-2019 Gray Lodge Refuge Reports
– Color Gray Lodge Refuge Maps
– How to hunt and Best Areas
– Local Duck Hunting Clubs and Blind lease, sales, and rentals
-Access to 80 Hunting Ranches and Hunting Clubs for one monthly fee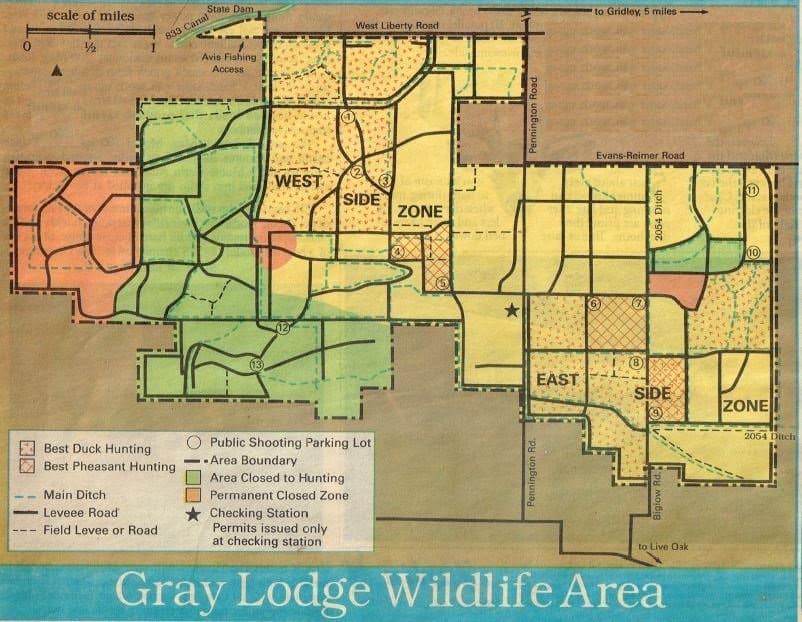 Gray Lodge Refuge WA .. Located in Butte and Sutter counties, near Gridley, 8,400 acres of which 6,000 are open to hunting. Species are predominately mallards, pintail, wigeon, teal. Snow goose hunting is best in mid-November through December. Refer to our Refuge hunting map for zones to hunt.
Shoot days: Wednesdays, Saturdays, Sundays. Daily quota: 400 hunters at one time. Steel shot: Required for ducks, geese and pheasants. First- come, first-served permits required but not sold here, $20 a day. Blinds: None, but hunters can build their own blinds out of cattails and tules. Boats: Not allowed. Dogs: Recommended. Camping: Allowed self contained no tents. No hookups. Lodging: Gridley, Marysville, Yuba City.
We will start publishing weekly refuge hunting reports when season opens.
California hunting clubs, hunting ranches, public and even private fishing
Access to ALL 80 Hunting Ranches and Duck Hunting Clubs for one monthly fee
Boar hunting private lands in California has several advantages over the public areas. Chief among these are much less hunting pressure, better forage and water supplies and easier vehicle access. It's a fact of life, and if you've never got your boar, hunting on private ranches is almost a sure thing.
We use a hunting map site that has over 200 private ranches, with or without guides www.ranchhuntfish.com
Click on a county for Hunting Clubs & Private Ranches:
It's free, and get you access to our free map site too. Here is a copy of the home page: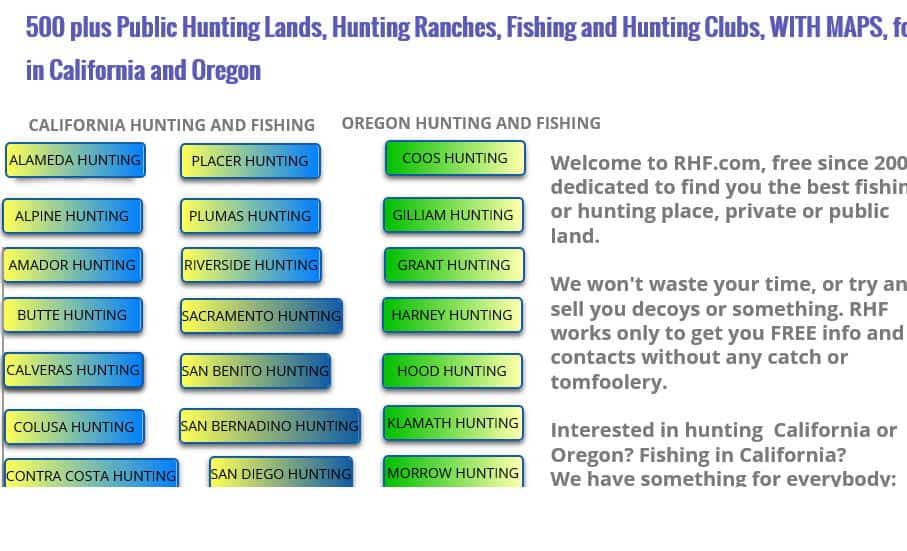 We have many more hunting and fishing maps, here is a screen shot, but if you want more info, click on this link: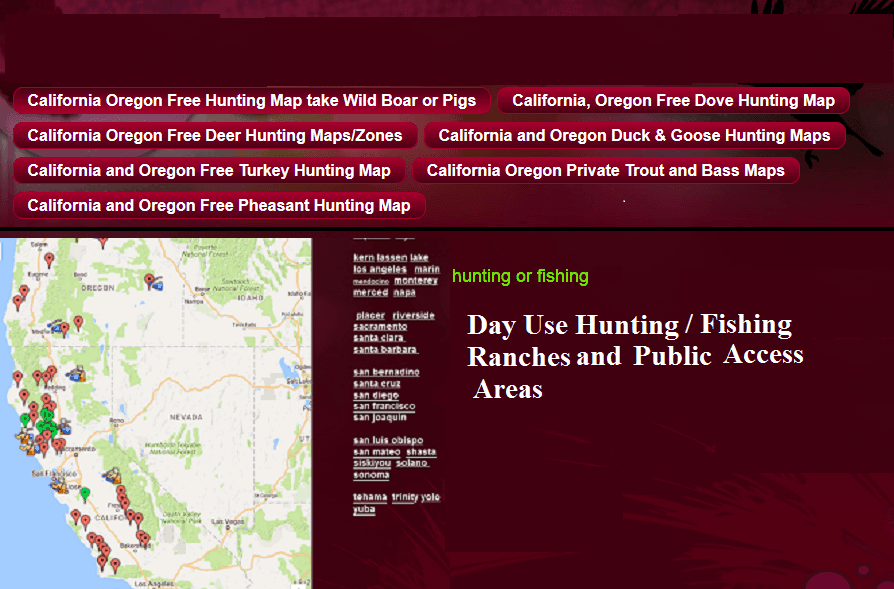 Please click on a County for Fishing and Hunting Clubs, Ranches or the Best Public Land Areas
Please click on a County for Fishing and Hunting Clubs, Ranches or the Best Public Land Areas
Contact Me
for Newsletter
Get on our mailing list for Newsletter and to receive New Fishing and Hunting Maps and Hot Spot News in your areaIf you want FREE info on Hunting access and Fishing on over 200 Private Ranches and Hunting clubs, fill this out ! (We NEVER release your info to anyone not specific to this inquiry!)